 When creating jewelry, craftsmen pay special attention to the materials they use. Unlike mass production, when you don't really know the materials that are used, with handmade jewelry you will always feel the strength, shape and mass of fine materials. Before the piece is finished, everything is checked and galvanized by our craftsmen. To add a special and detailed touch, some jewels are adorned with Swarovski crystals or other fine stones.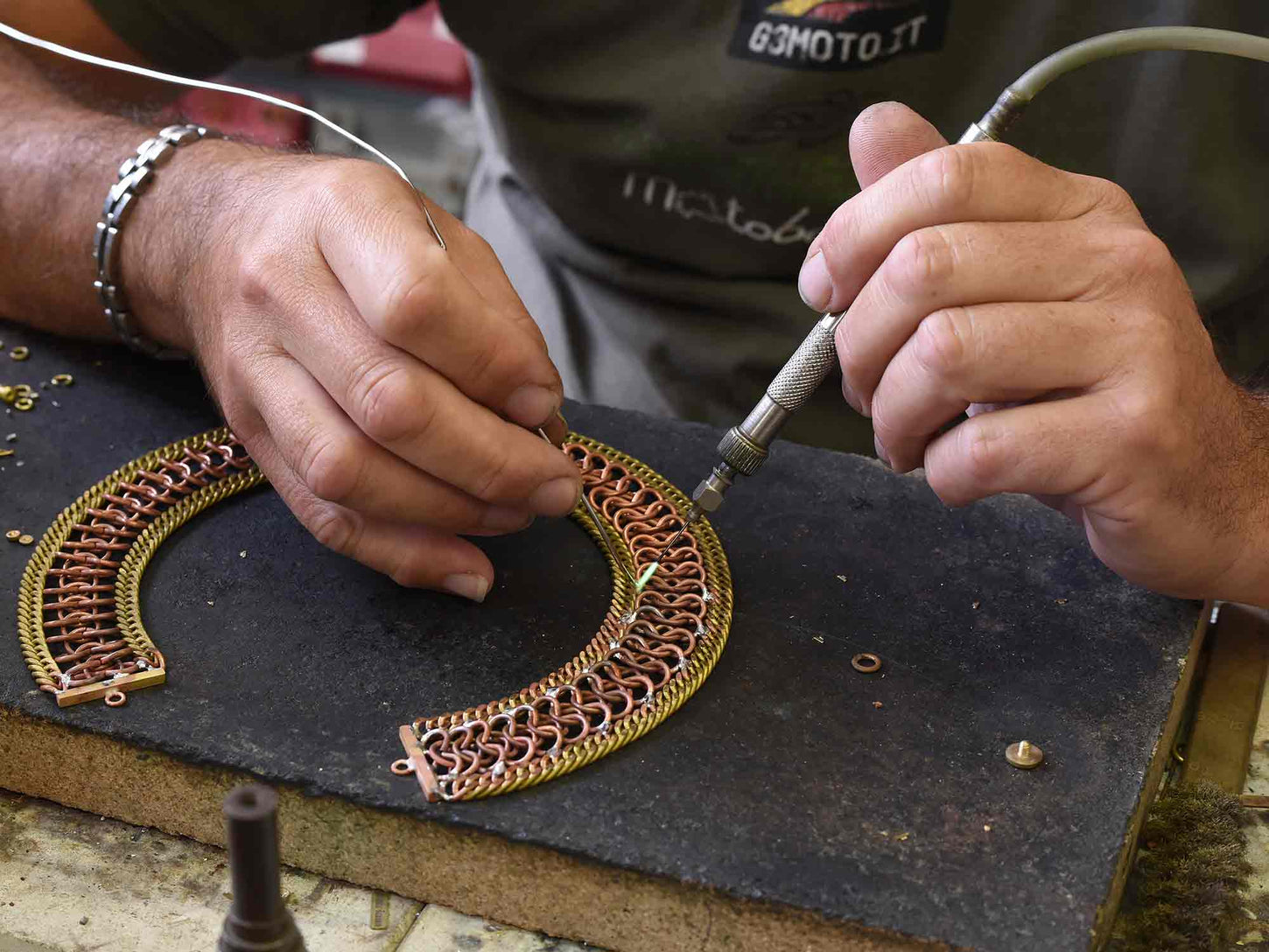 Some of your thoughts on Addicted2
I met Addicted2 thanks to an online advertisement. Initially, not knowing the brand, I was a bit skeptical despite the fact that I liked the earrings a lot. I was convinced and bought. What can I say .. I was pleasantly surprised, I will buy again without any doubt. Thanks also to Daniela for her availability and professionalism.
I was initially held back by the price. After wearing my TALASSA earrings for the first time, I fell completely in love. Excellent quality and workmanship in general, you can perceive the craftsmanship and the quality made in Italy.
Elegant and well made bracelet. Free and fast shipping, highly recommend.
I had to return an earring due to a misunderstanding about the color with the owner, Daniela. She was very helpful and the refund was quick. I bought another pair of earrings, super! Very satisfied with both customer service and product quality, 5 stars.